13 REALLY important tips to ensure a safe and happy Toronto piercing
You might agree that:
With so many body piercers, piercing parlours, and tattoo shops in Toronto (or any other city for that matter), it's really hard to figure out where to go for your next piercing. How do you know what to look for in a piercing artist and shop? And most importantly, how do you make sure you are staying safe?
Fortunately, today I'm going to arm you with 13 simple, but really important tips!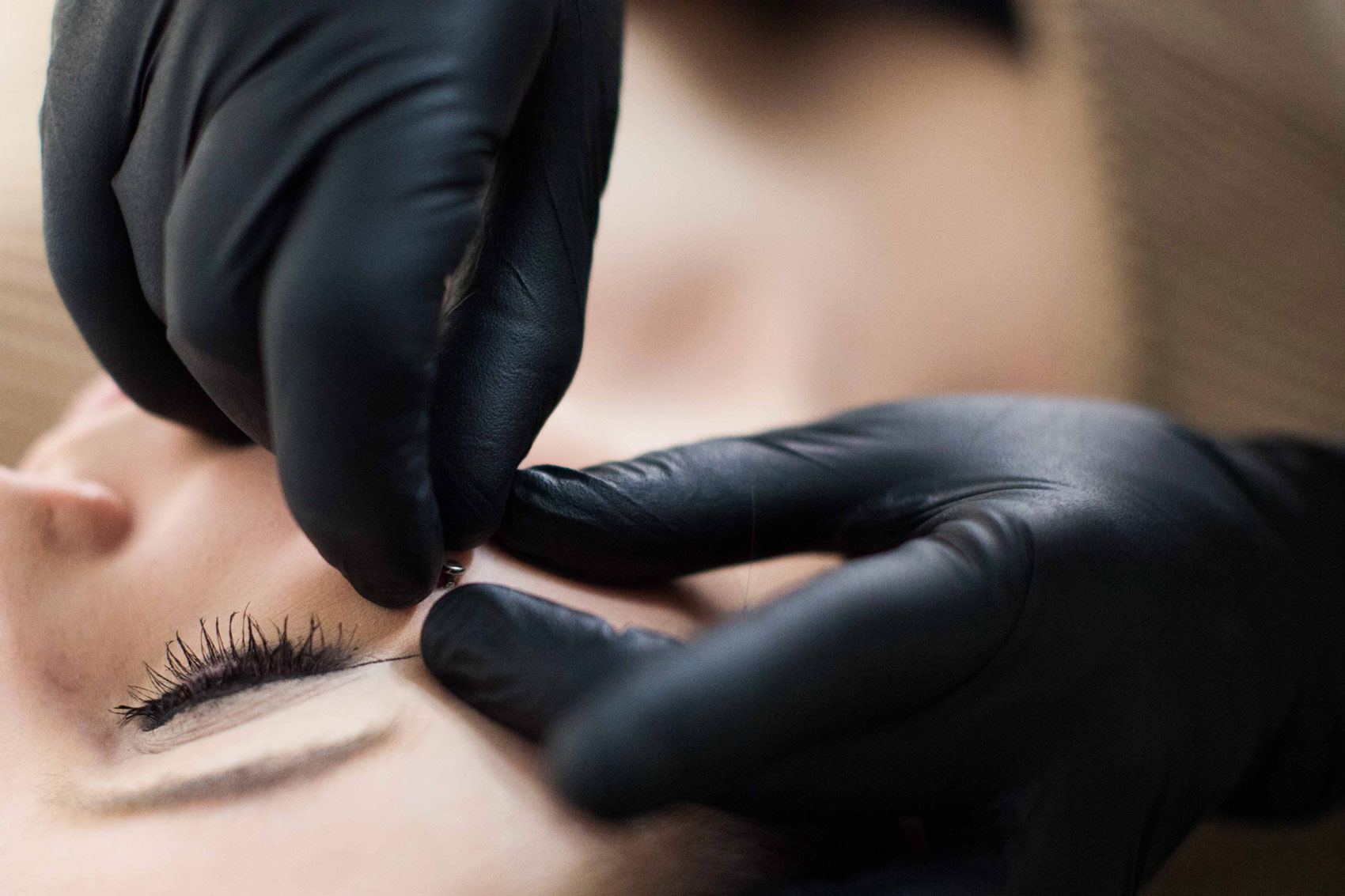 These tips come from over a decade of experience in piercing, and today I'm going to share them all with you.
My biggest concern is always with safety. This guide was prepared to help anyone (not just in Toronto) to make an informed decision when deciding on a piercer or Toronto piercing shop.
But first:
As with many people looking to get a piercing, you may have asked yourself:
"Why is there such a difference in pricing among piercers around Toronto? And why would I pay more for the same thing?"
The answer is simple—it's not the same thing!
I have heard many people say:
"a piercing is a piercing, there's not much to it"
If you or a friend are thinking about getting a piercing (and you agree with that statement), you really need to keep reading!
So what is a good Toronto piercing and why does it often cost more?
There are several important reasons for why a good, safe piercing costs more. First and foremost, the training, skill, and experience of the piercer will often determine the price.
Piercing and tattoo shops have become very common in the city, and so have the cheap deals. Look up "$12 piercings Toronto". Pages of results will appear. But should cost really be the most important factor?
You need to ask yourself:
"Is a cheap piercing really worth it"?
If price is your main concern, you might feel differently after reading this article.
But first: I want to make something clear. A high price tag does not automatically ensure that the piercing is properly done, and that all of the necessary health and safety procedures have been followed.
Also, I am not in any way implying that a lower cost piercing absolutely means that the piercing is done improperly, or that health and safety precautions have not been taken. But, as with most things in life, you generally get what you pay for.
So that's out of the way.

4 happy and healthy septum piercings by
The Ace and Sword Tattoo Parlour
---
Why does experience matter?
As with all body modification—including tattoos, scarification, and even plastic surgery—piercing is an art. As with all art forms, developing an eye and skill can only come through training and experience. A piercing artist with skill and experience is more likely to give you the best, safest result. With a higher level of skill though, usually comes a higher cost.
So now you're probably thinking:
"Okay, I get it. Now what?"
Just read the list below! I have prepared this to help anyone who is thinking about getting a piercing, whether it is the first or the tenth. There are more aspects to a proper piercing than you probably ever thought existed. And if the shop is ignoring EVEN 1 of these things, it can potentially result in a dangerous piercing.
Hopefully you will soon agree that cost is not the most important thing to consider when getting pierced. A cheap piercing can not only look bad, but can be dangerous.
Okay, so let's dig in.
Here are the 13 things you NEED to look for or do, when deciding on your next body piercer or Toronto piercing shop:
Final Words
Piercing is not something to take lightly. As with any medical procedure, piercing also involves breaking the protective layer of skin with a needle. Then, inserting metal objects (think of piercing like "mini surgery"). You are therefore vulnerable to contamination if the proper health and safety measures are not taken.
If you only take one piece of advice away from this article, please make sure that it is make sure your piercing artist is trained properly in health and safety and infection control. And of course, uses single-use needles, with autoclave sterilised tools.
As discussed above, cross-contamination and bloodborne pathogens are the main health risks involved. I cannot stress enough how important it is to make sure that your piercer and shop take health risks seriously and have strict safety procedures in place.
One more thing:
The importance of aftercare is another point worth repeating. Make sure that you fully understand the after care process, and that you take the appropriate steps to ensure proper healing. Read our full list of Piercing After Care Procedures.
I hope this article will help you make an informed decision when choosing an artist to perform your next Toronto piercing.
Stay safe out there!
About me
My name is Mel, and I have been a piercing artist for more than 10 years. I completed my training and apprenticeship in California. I then returned to Toronto to continue my career in piercing.
To date, I have done more than 15 000 piercings, and my passion for the artform has only grown stronger. I pride myself on my attention to detail, and the care I take with every client. I am serious about piercing, and I take the time with each person to make sure that the piercing is appropriate and will give the desired results.
Check out my bio for more information and feel free to contact us anytime if you are looking for a great piercing. I work at the Ace and Sword Tattoo Parlour in West Toronto.
Have I missed anything? Do you have any other helpful tips to add to the list?
Leave a comment below and let me know which of these tips you find the most useful.
If you liked this article, don't forget to share!